Connection modules for LAN & TV
Data sockets for connection to the future.
RJ45 or TV? Or RJ45 AND TV? CAT 3 or CAT 7? Indoor or outdoor? KOMOS data outlets are already ready developed in numerous variants to meet exactly your requirements for the data outlets you need. With their modular design, KOMOS data outlets can be easily retrofitted or converted at a later date. And their durability has already been proven many thousands of times.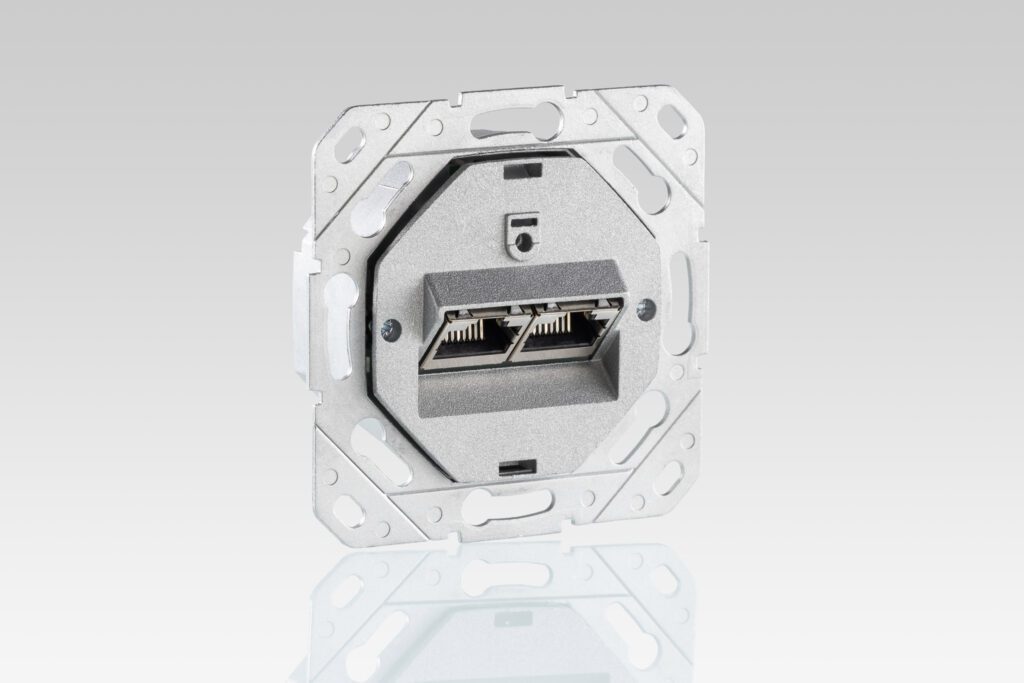 Data cans with appropriate data.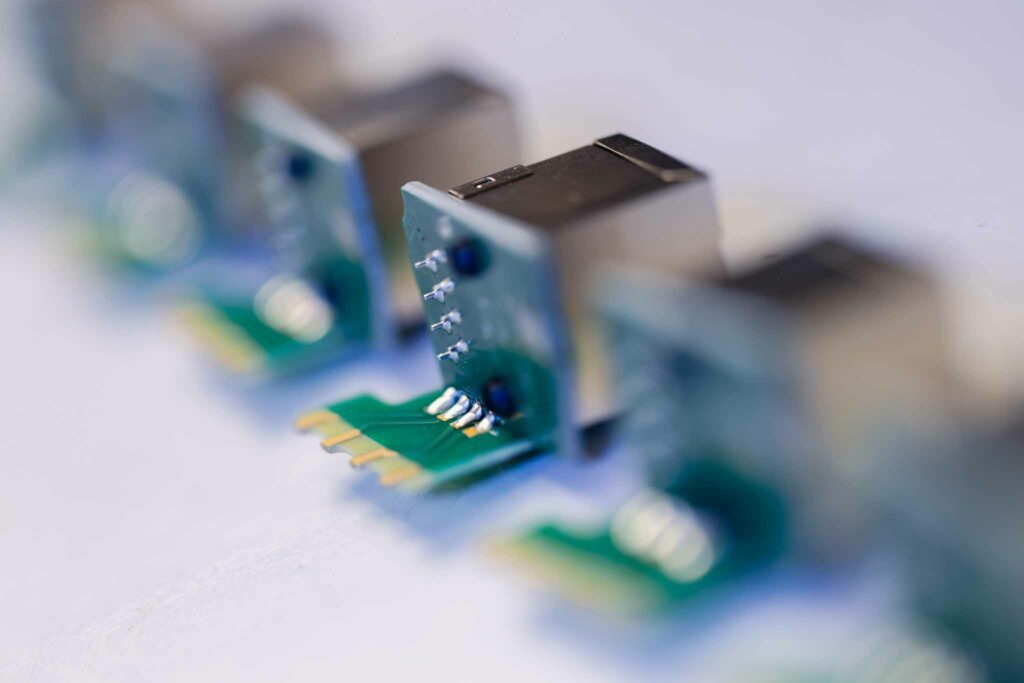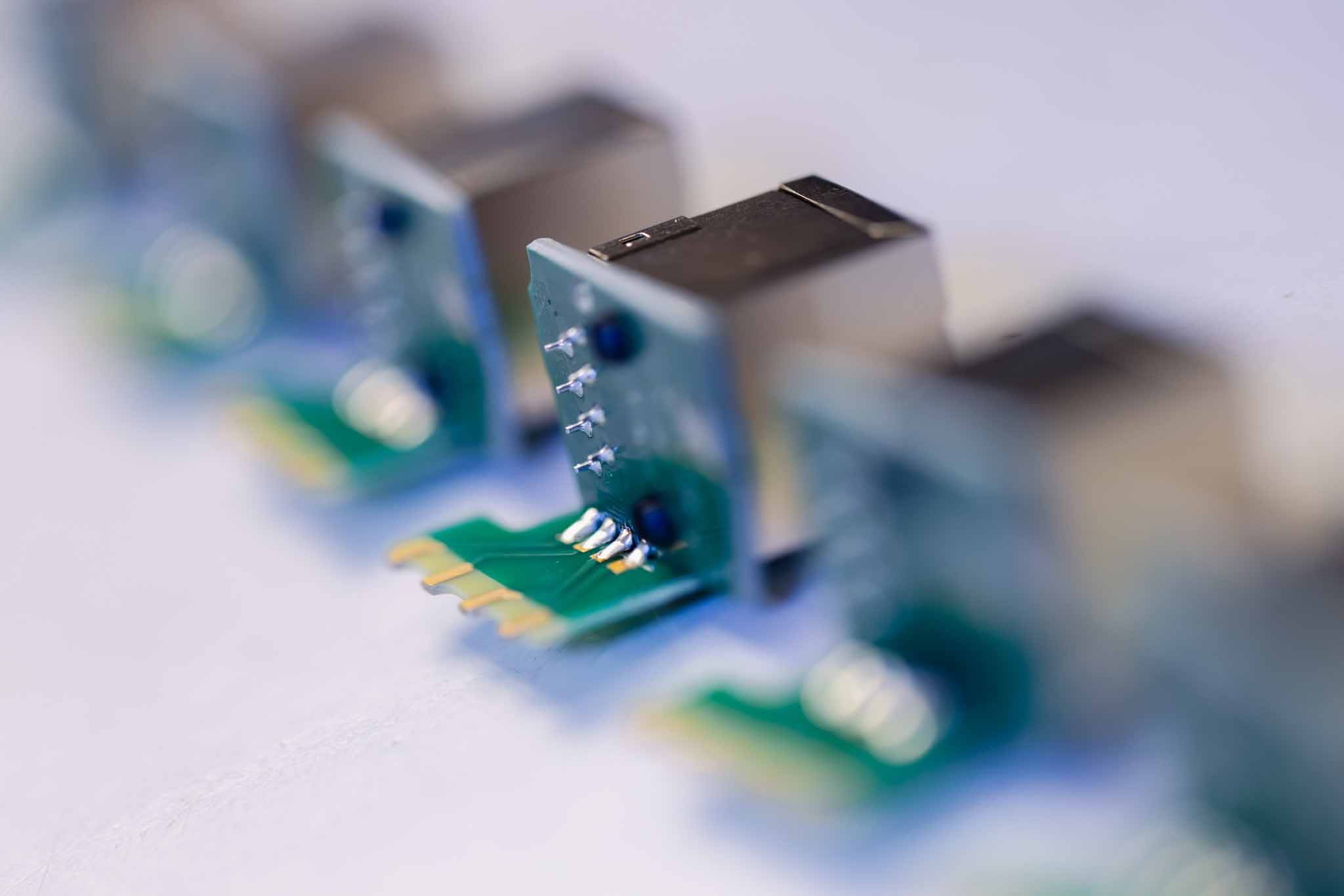 Data sockets with speed and durability.
KOMOS data boxes are characterized by long durability and fast data runtimes, by optimal adaptability to mounting conditions and use:
uncomplicated connection of data cable-based terminals

up to Cat6A: transmission speed of category Cat6A (EA) up to 500 MHz possible (with suitable cables)

Power supply via Power over Ethernet (PoE+) guaranteed
Data sockets in common variants: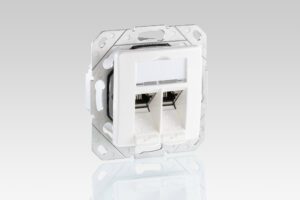 modular RJ45 data socket

with patented data ring connection by means of LSA connection
Connection module LAN - insert: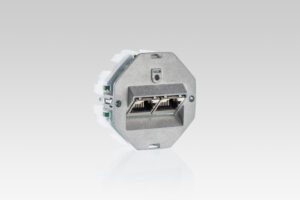 LAN interchangeable insert for extended use of the basic data socket

easy exchange of inserts and thus adaptation of the existing installation (when using the KOMOS connection module LAN in basic equipment)
Connection module LAN - insert distributor: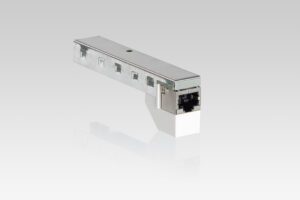 Insert with RJ45 connection socket

unassembled for application-neutral cabling of application class EA up to 500 MHz according to ISO/IEC 11801

shielded according to DIN EN 60603-7-7 for connecting shielded patch cables Cat 7
Connection module LAN - distributor: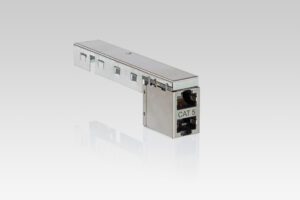 LAN distributor for mounting the data cable structure

stable connection of the data transmission via LSA cutting clamp

additional safety due to strain relief to accommodate the appropriate copper data cable
Connection module LAN - Outdoor: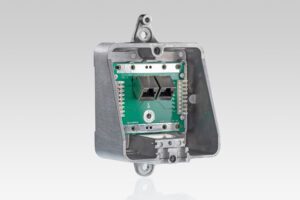 robust RJ45 data socket made of die-cast aluminum

Firm screw connection with the respective substrate

sealed - suitable for protected outdoor use

IP protection classes IP 54 or IP67
Data cans ready-to-order or custom-made.
What are your requirements for your new data sockets? Use our configurators directly on the respective product page - or contact your KOMOS consultants: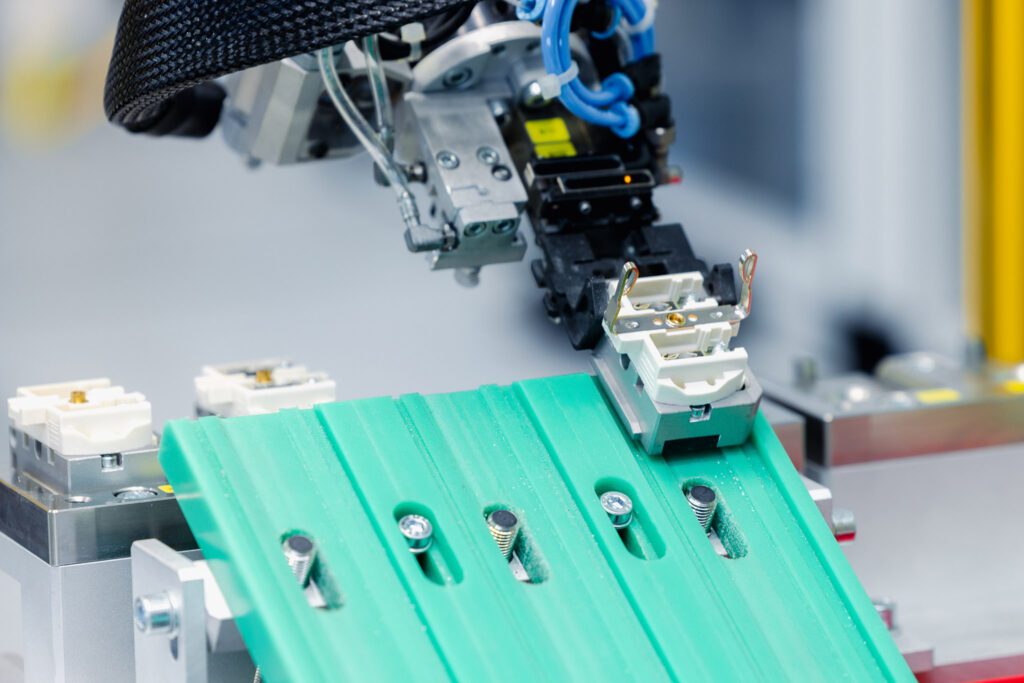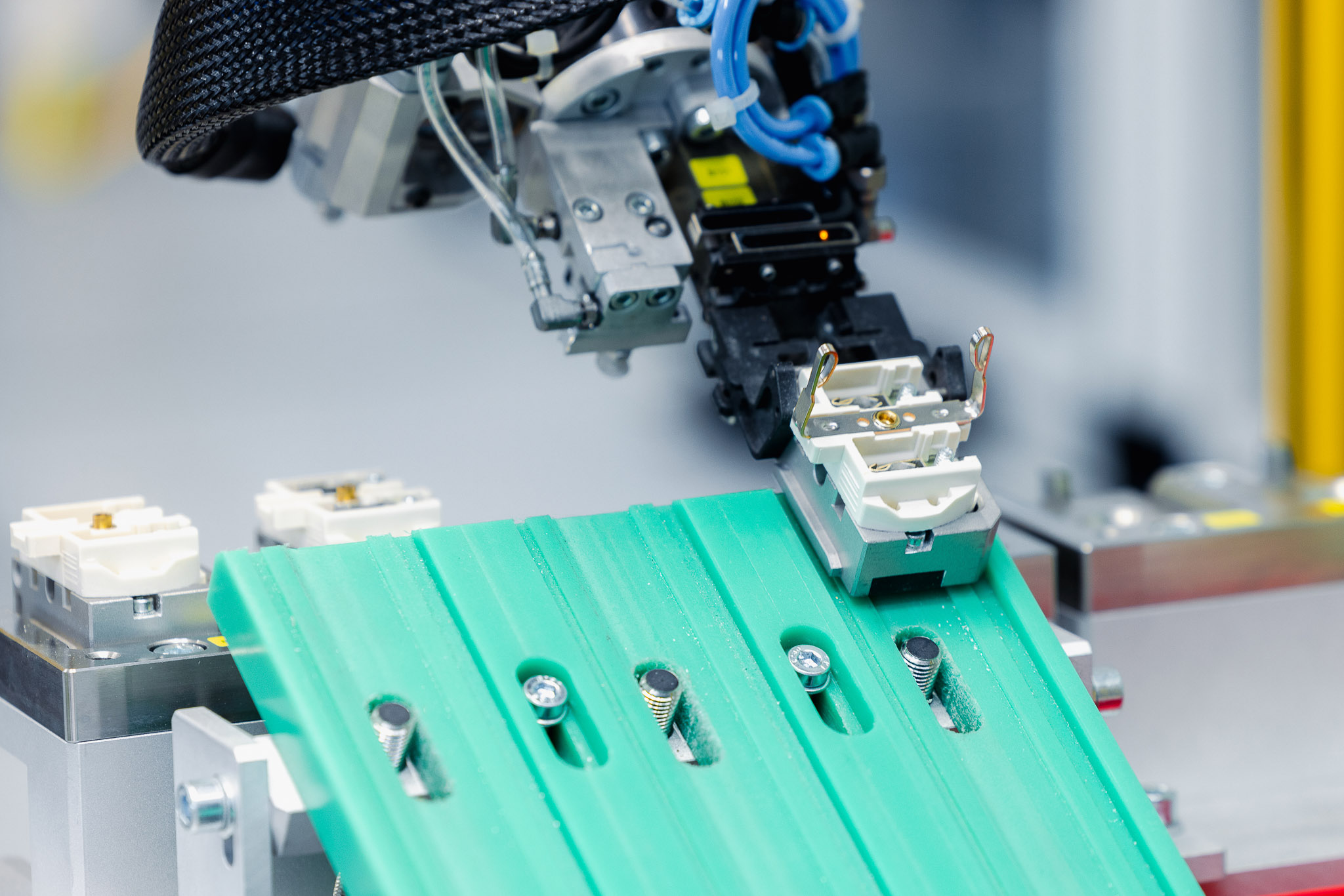 Plastic (PA, ABS, PC, POM, ASA, blends, PE, PS, PP, PUR, TPE)
Steel (free cutting steel, stainless steel)
Non-ferrous metals (brass, aluminum, copper, bronze)
Special materials (hard paper, foils)