What may KOMOS manufacture for your company?
There are companies that stamp and form, countless suppliers in plastic injection molding and companies that CNC turn. And there is KOMOS: We offer you all these manufacturing technologies for plastic, metal and composite materials under one roof, plus research & development, assembly and packaging and many other services.
Your advantage from this broad spectrum in the hybrid technology network: At KOMOS, your requirements for your new product determine the manufacturing and not vice versa - manufacturing technology follows function. Or to put it another way: Thanks to the exceptional manufacturing breadth and depth at KOMOS, there are virtually no limits to your possibilities.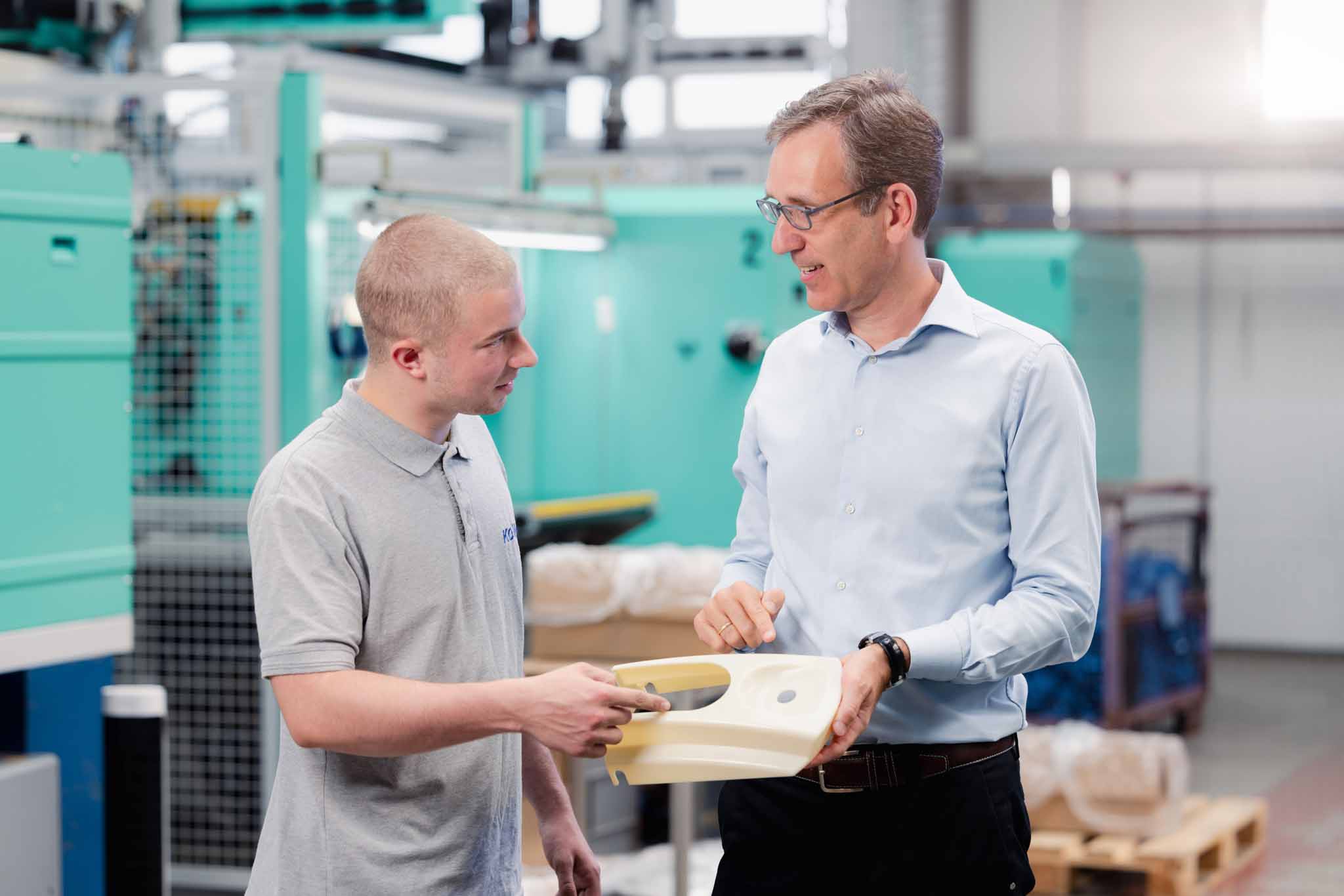 Because this is not enough for us, we place the highest value on precision and quality. And from our decades of experience with numerous customers throughout Germany and Europe, we offer not only manufacturing but, if required, the entire process from the development of the technological solution concept to the completely finished product from a single source, packaged and delivered to you - depending on your requirements and in literally constructive cooperation.
#YourIdea - #OurKnow-how - #YourProduct
KOMOS the manufacturing technology.
Plastic injection molding
KOMOS specializes in the processing of thermoplastics - find out more about your options with our innovative hybrid technology network, also as part of a complex product strategy.
KOMOS values traditional, consistent and qualitatively reliable production processes - and is also modernizing, digitizing and developing turning to make it even more efficient.
Punching and deep drawing from simple to highly complex, in small, medium and large series, with consistent quality at all times: Find out what we and our machines can reliably and precisely do for you.
KOMOS offers a wide range of services related to its manufacturing technologies: Barrel finishing, hardening, powder coating, painting, thread cutting as well as surface finishing, but above all professional assembly to the finished end product. In addition, there are quality tests of all kinds, packaging and much more.
KOMOS manufactures your product.
You know what you need, what your product should do and what requirements it should meet - KOMOS goes the distance with you, with know-how, quality awareness and its comprehensive technological capabilities.
Get in and ask us!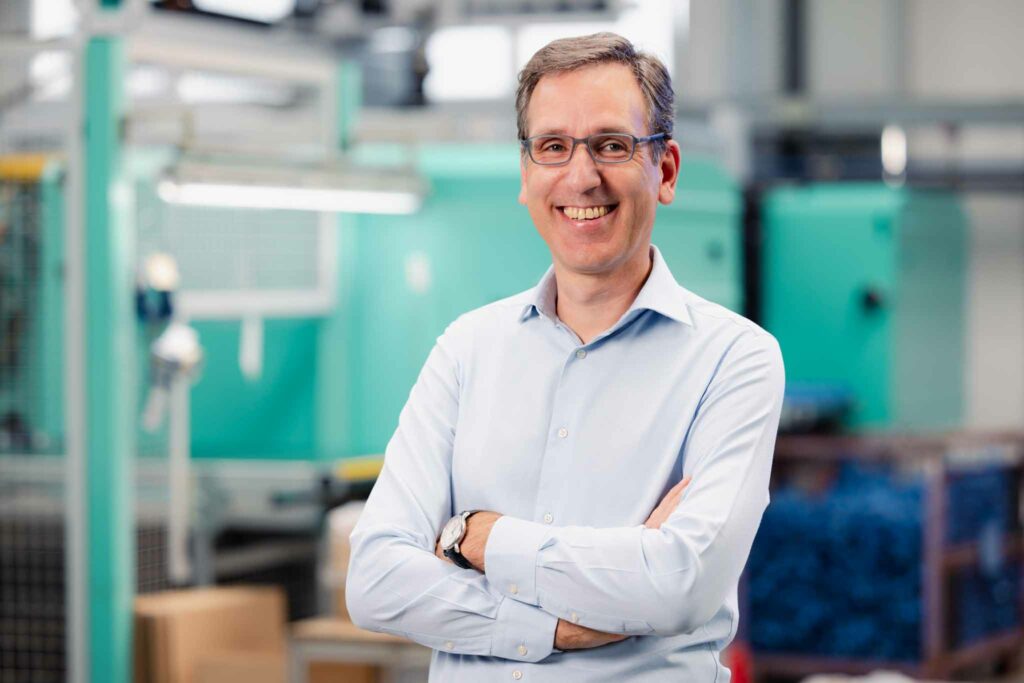 Karsten Blumentritt - KOMOS Managing Director and Product Development Manager
Plastic (PA, ABS, PC, POM, ASA, blends, PE, PS, PP, PUR, TPE)
Steel (free cutting steel, stainless steel)
Non-ferrous metals (brass, aluminum, copper, bronze)
Special materials (hard paper, foils)