Plastic injection molding: state-of-the-art technology with decades of experience.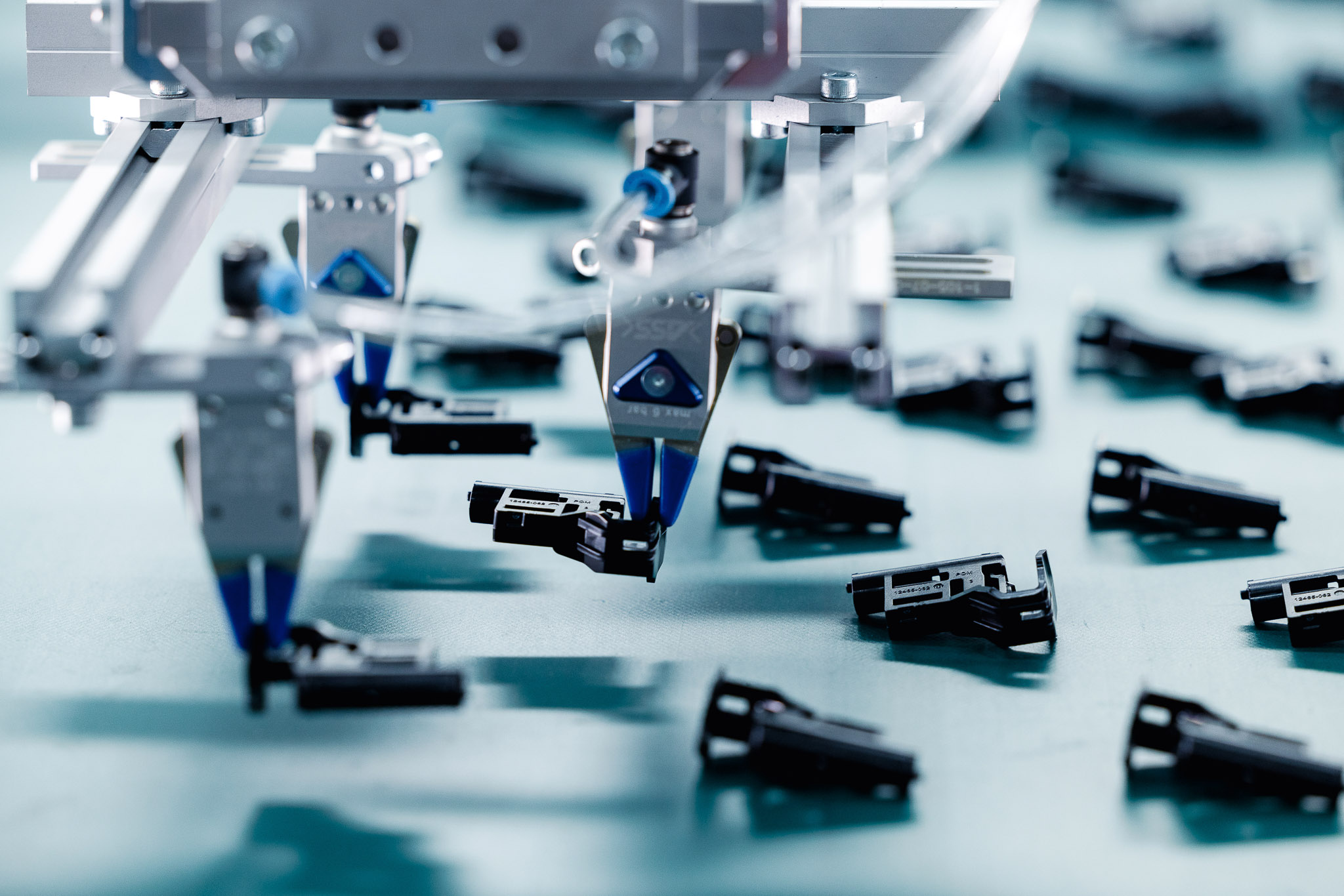 Plastic injection molding: specialization plus.
The KOMOS specialization in the processing of thermoplastics is appreciated by numerous users in the automotive and construction industries, in medical technology, electrical engineering, electronics and many other sectors. Thanks to decades of experience, we and our state-of-the-art machines work at the highest level of quality - with exactly the precision that you rightly expect for your product in plastic injection molding.
KOMOS processes all common thermoplastics for you in plastic injection molding, such as
"PA, ABS ,PC, POM, ASA, blends, PE, PS, PP, PUR and TPE."
But KOMOS can do even more than plastic injection molding: In our hybrid technology network of plastic injection molding, stamping/forming and CNC turning, we offer you an exceptional manufacturing breadth and depth, supplemented by numerous other services, so that we can always work with you to develop the ideal solution so that your plastic injection molding product meets your requirements exactly.
Plastic injection molding with unique solutions for successful products.
Design and high gloss: sophisticated surfaces with plastic injection molding
The modern machines at KOMOS enable the production of plastic injection molded parts weighing from 2g up to 826g with mold clamping forces from 15t to 200t. These are equipped with CNC handling systems so that we can produce sophisticated design surfaces as well as optical high-gloss surfaces for you.
Chrome-plated and lacquered: high-quality surfaces
Plastic injection molding parts for chrome plating or painting are a KOMOS specialty. Our horizontal and vertical machines in plastic injection molding work with simple and complex molds. These can be equipped with hot runners, multiple cavities and hydraulic core pulls.
Manual or automated: Assembly operations and packaging can be integrated
Of course, at KOMOS we can integrate manual or automated assembly operations into the plastic injection molding process. Optionally, we can assemble your plastic injection molded parts immediately after the injection molding process and pack them fully automatically.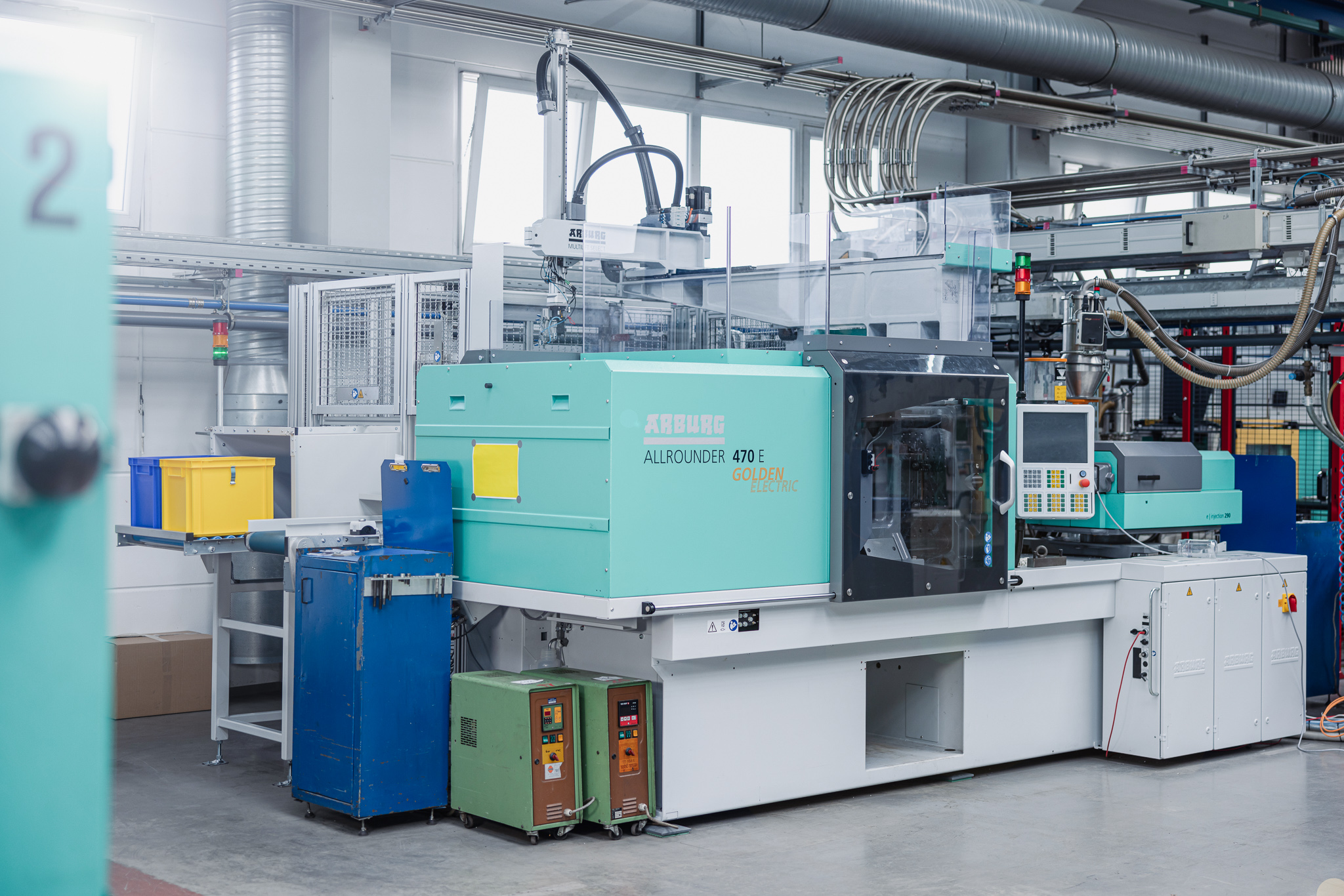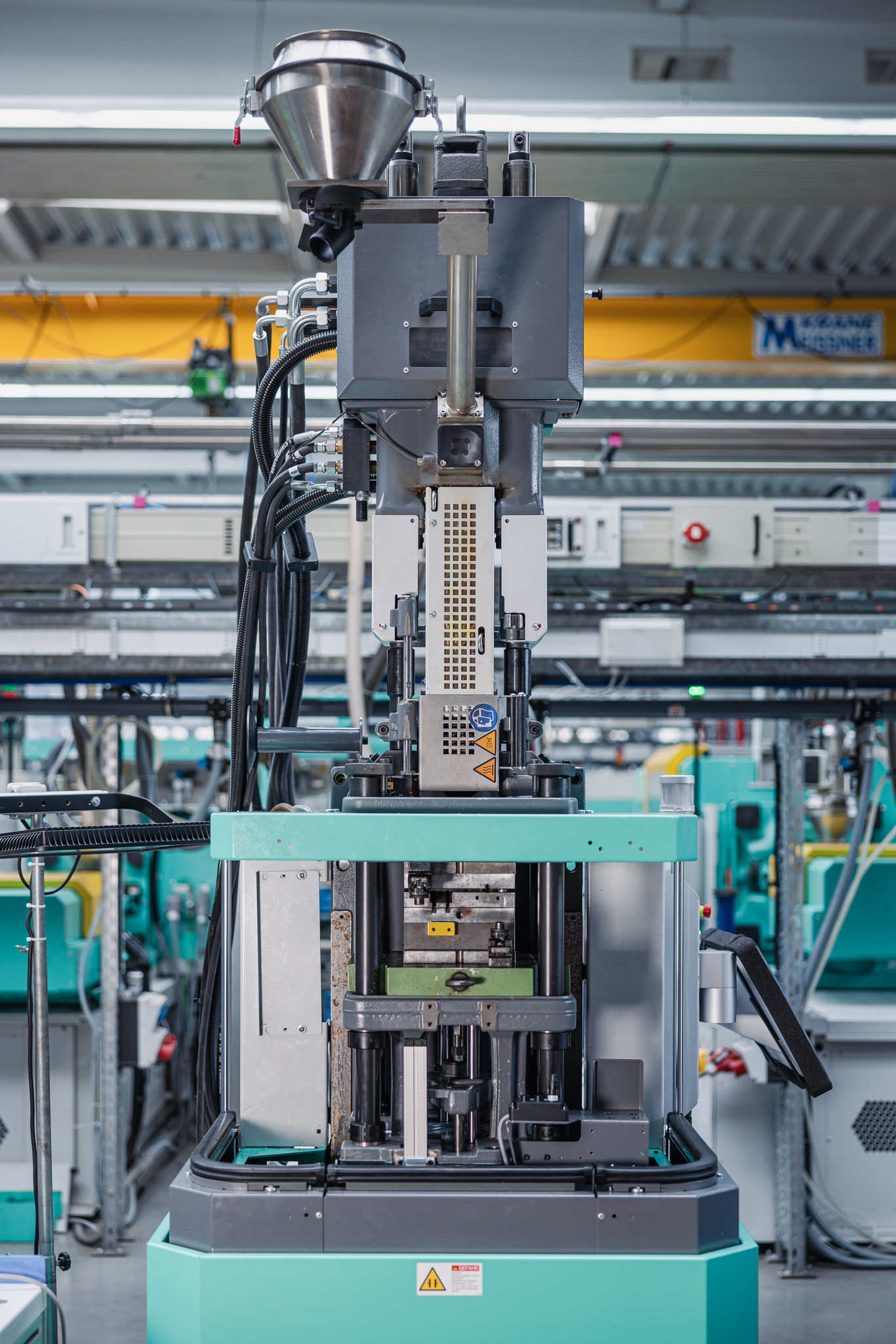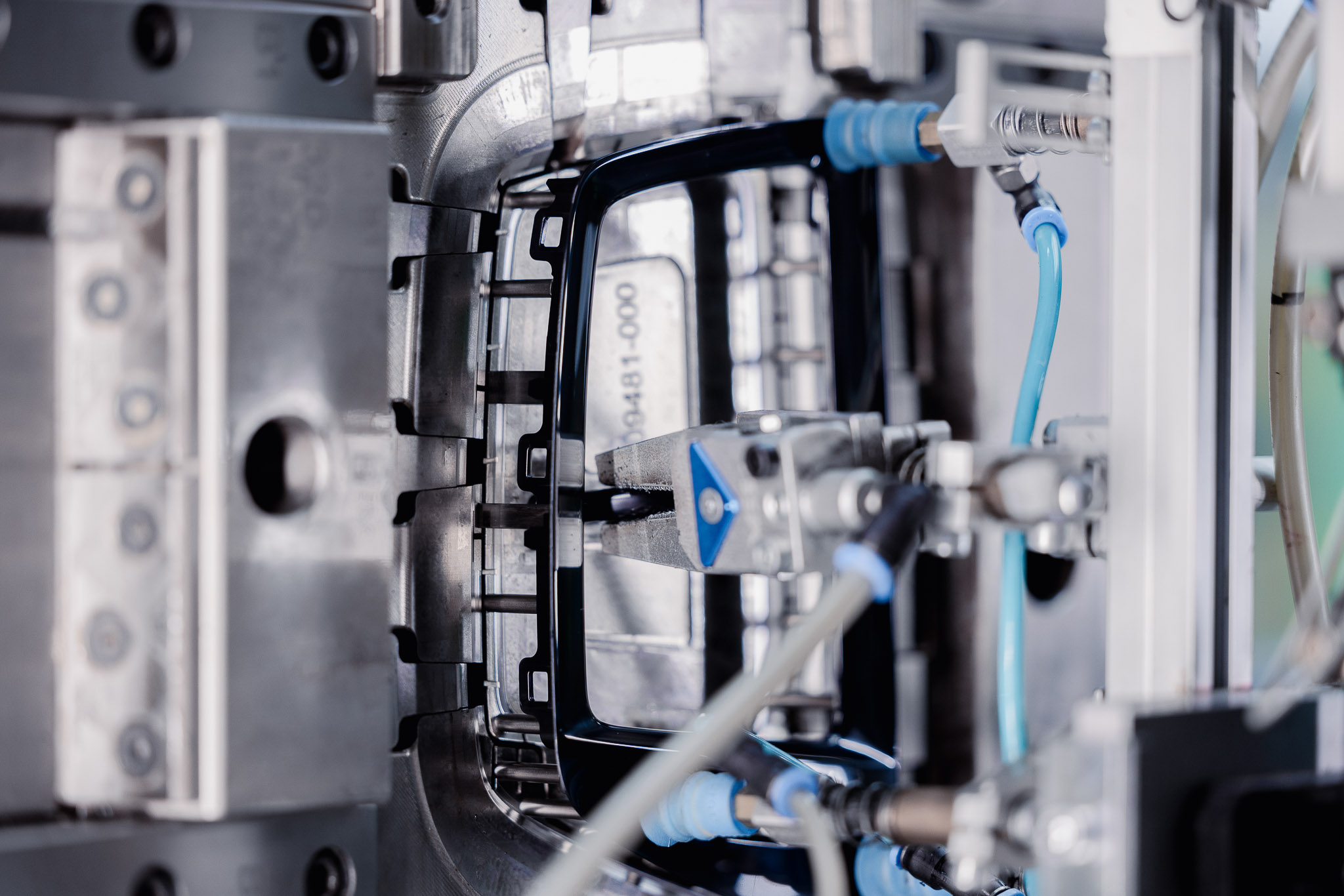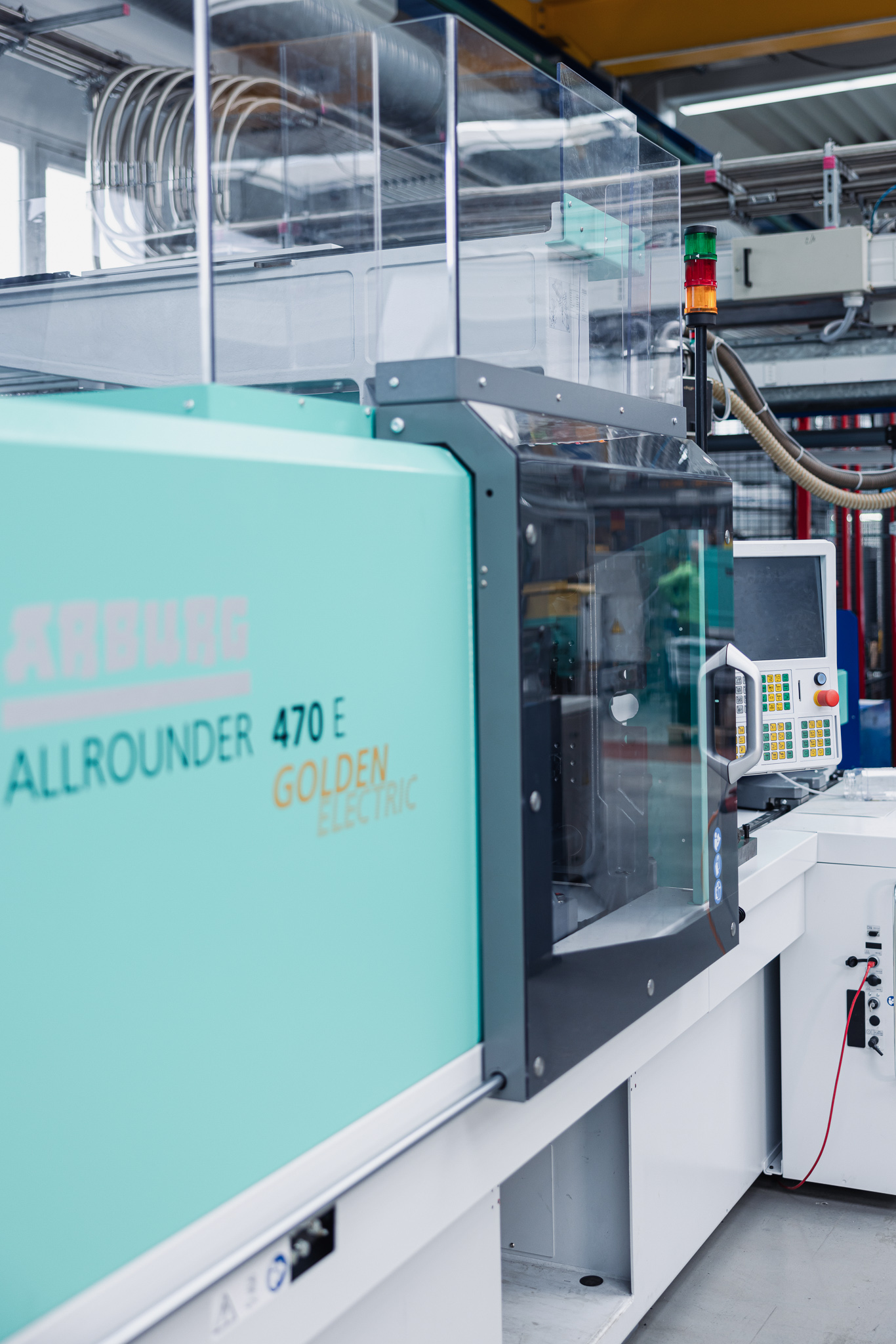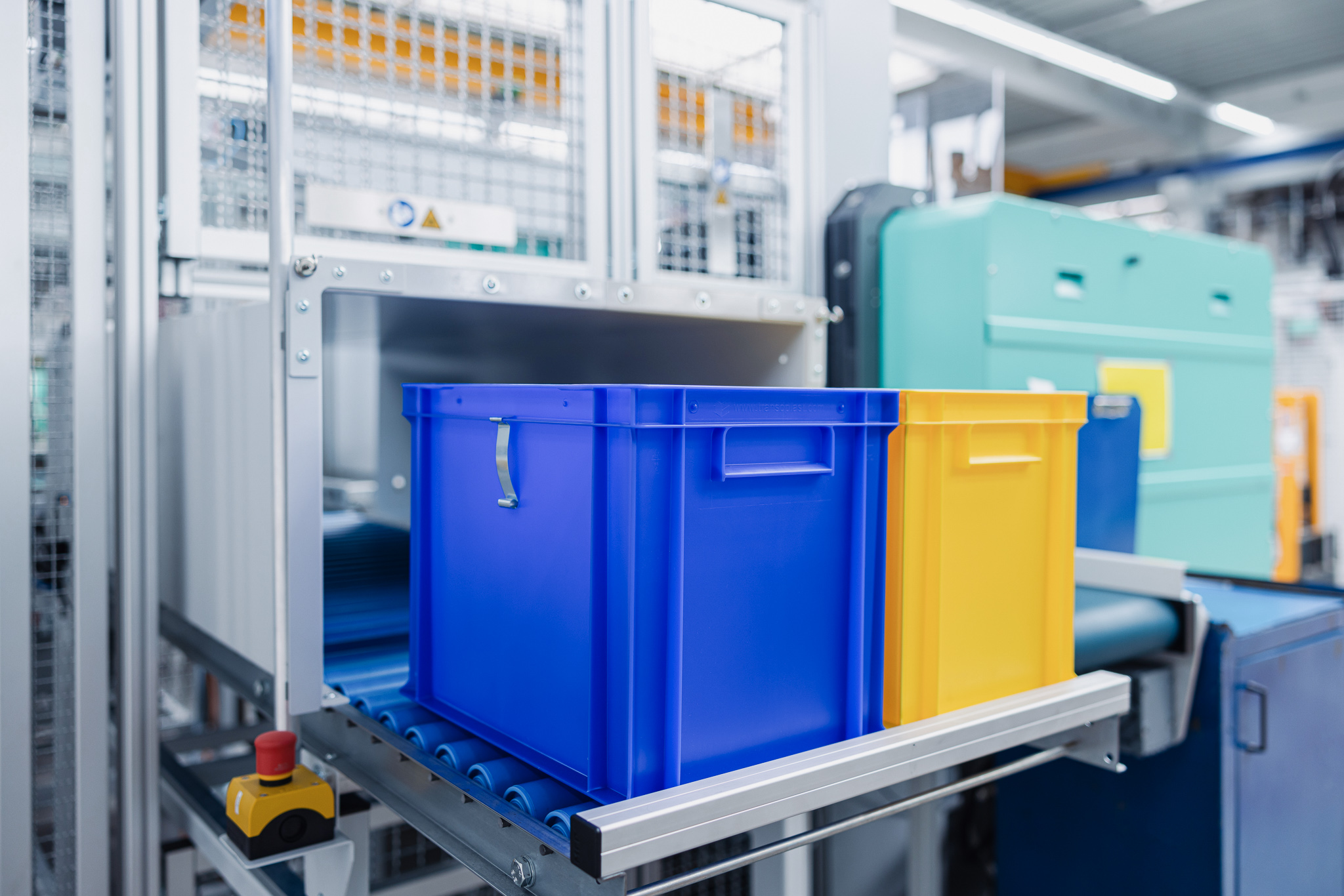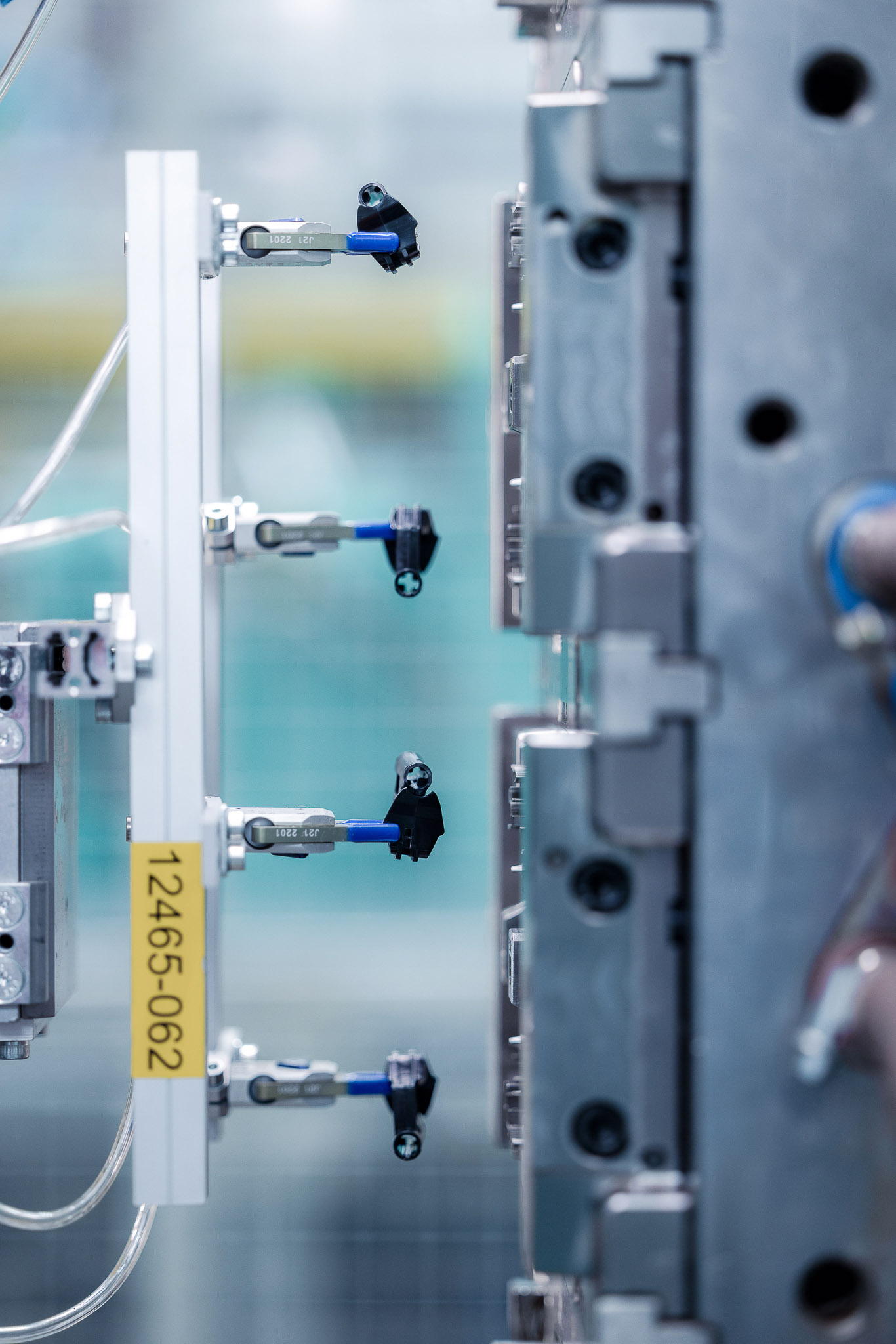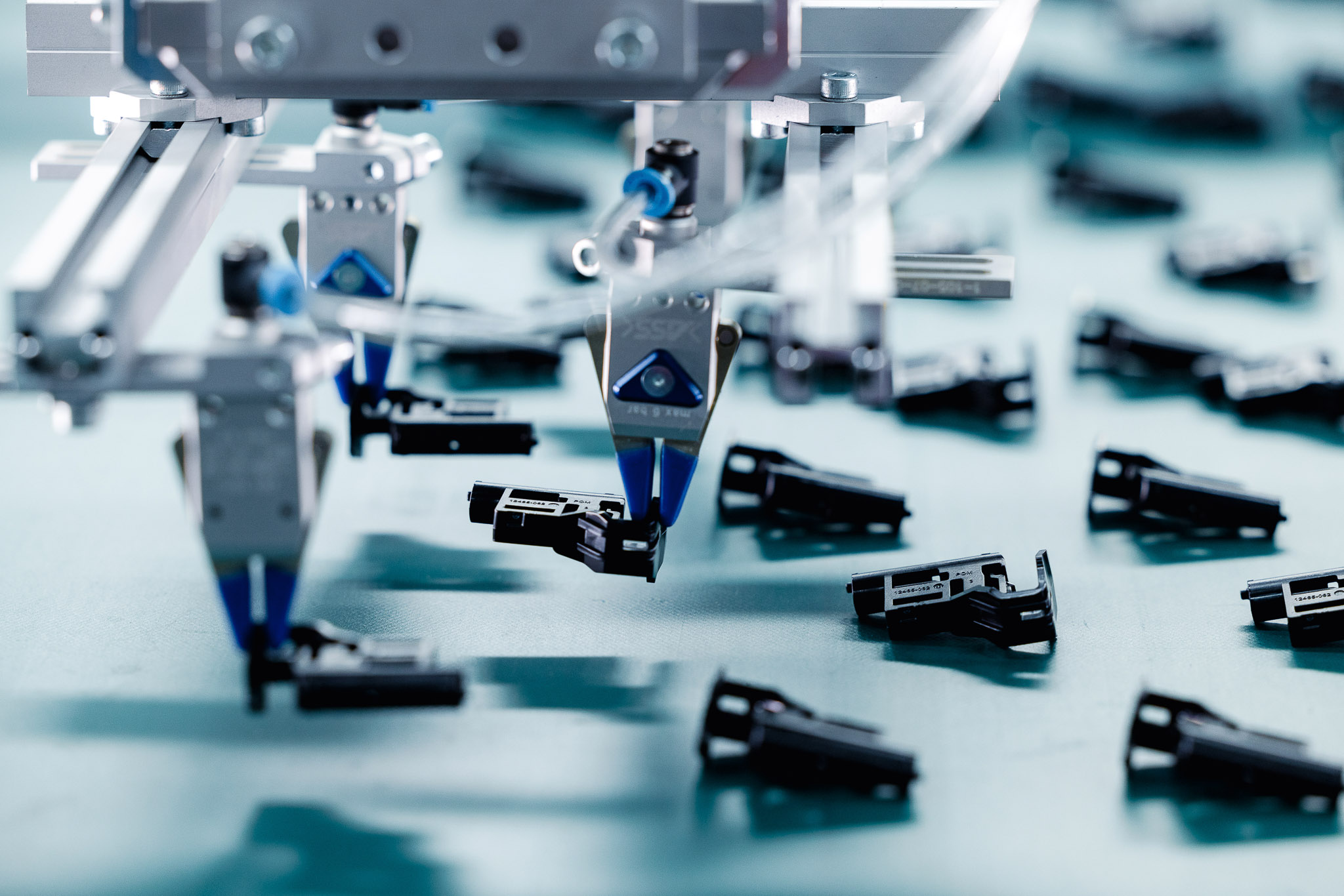 Thermoplastic elastomers - ideal for plastic injection molding.
Thermoplastic elastomers (TPE) combine important positive properties of rubber and plastic, i.e. plastics and elastomers, and are also fully recyclable. They are elastic, pliable and flexible at room temperature, thus offering rubber-like service properties and various Shore hardnesses.
The physical crosslinking of the elastomers virtually eliminates the need for complex vulcanization. In addition, the properties of the TPEs allow a repeated deformation process.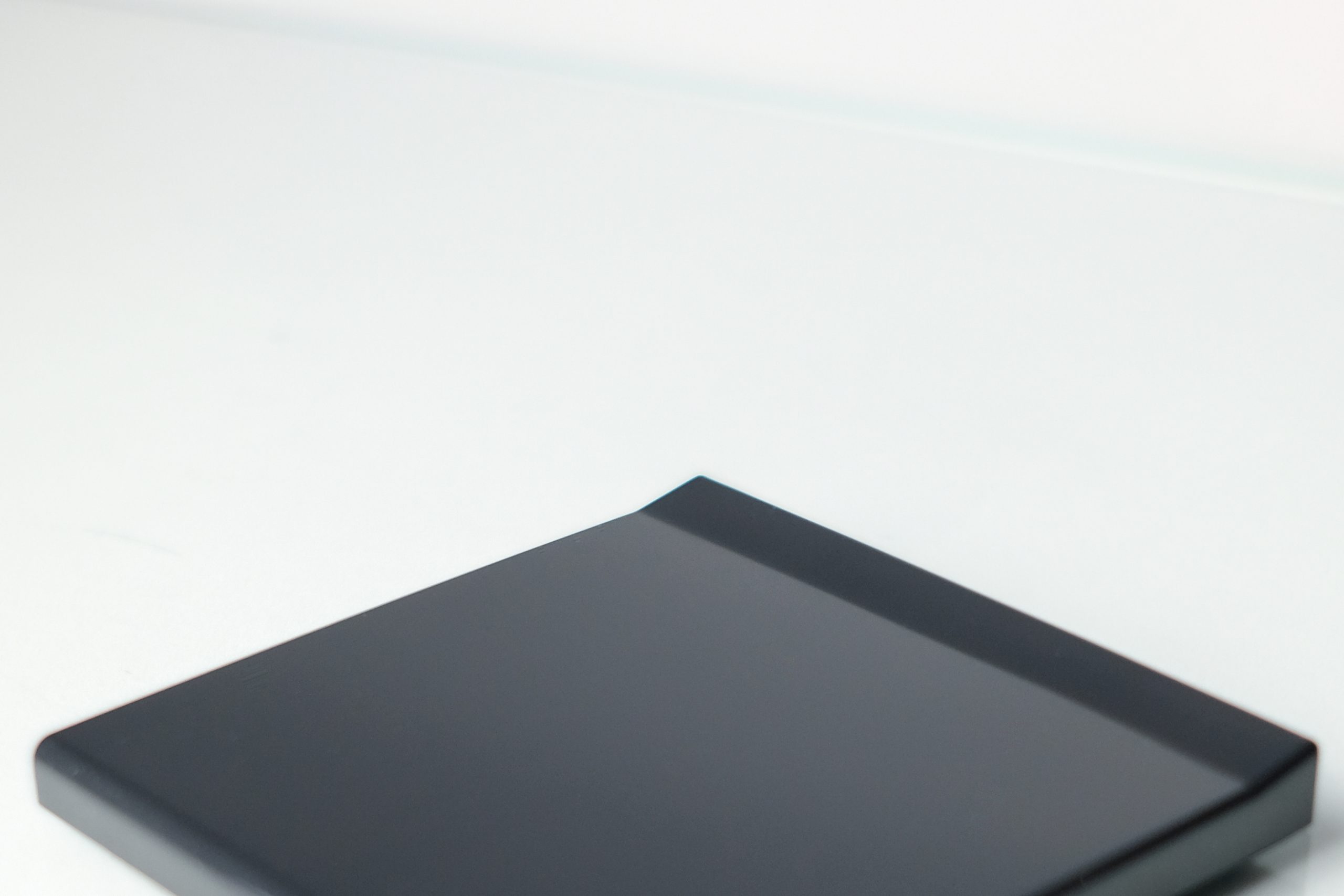 Other processing advantages of thermoplastic elastomers in plastic injection molding:
Short cycle times and correspondingly lower energy consumption

welding and gluing possible

easy to color

Combination of hard and soft TPE components possible with multi-component technology
Thermoplastic elastomers are widely used in the automotive and construction industries, in medical technology and electrical engineering, and in many other sectors. We encounter them in many industrial products such as shoes, sporting goods and other consumer goods. Because they are food-safe and non-toxic, they are even suitable for the manufacture of toys.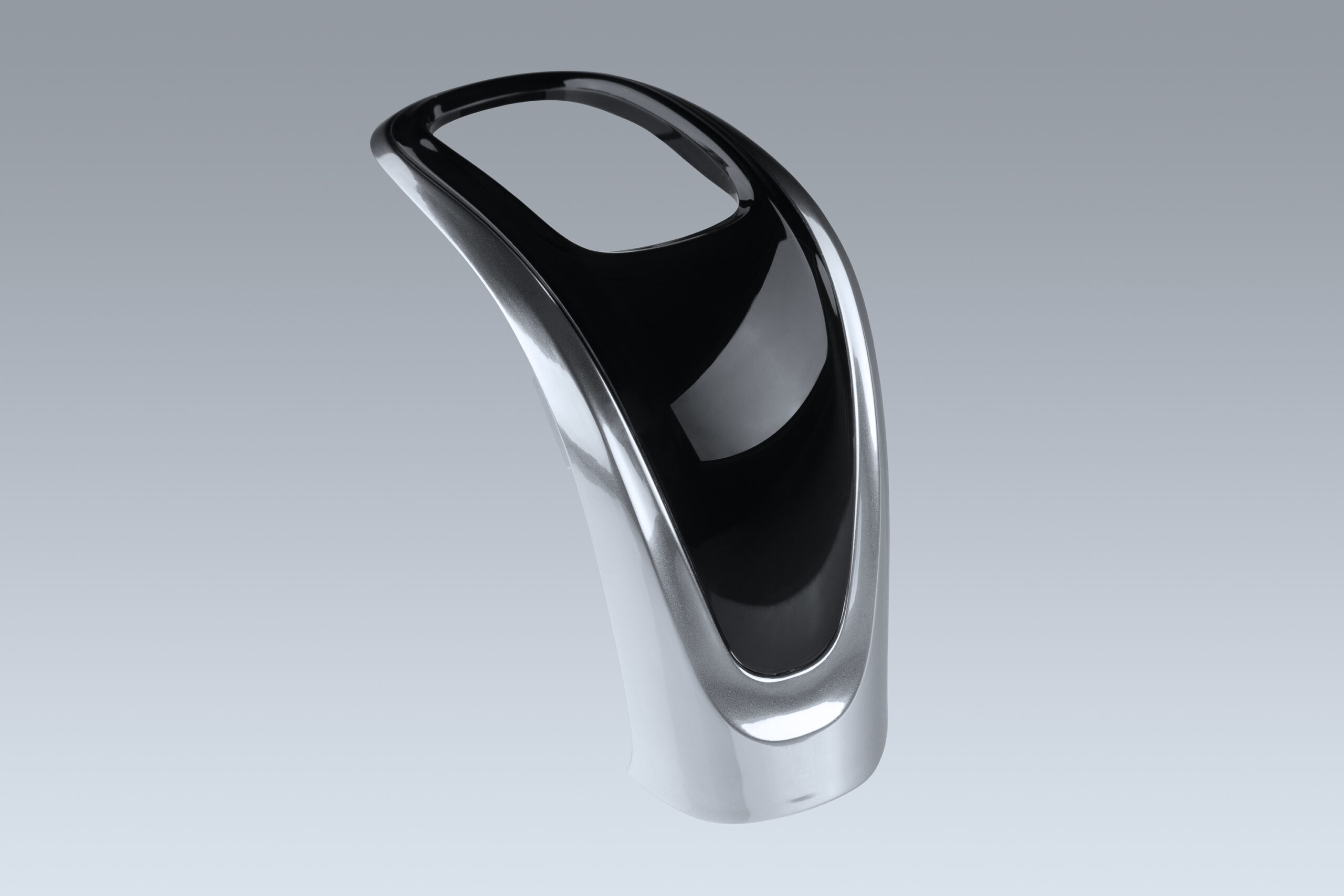 Soft touch haptics or high gloss optics
There are numerous thermoplastic elastomers available specifically for haptically appealing decorative surfaces with flawless surface quality, while being emission- and odor-free. This means that pleasantly soft, haptic surfaces with complex geometric structures are just as possible as high-quality-looking high-gloss surfaces.
Convincing plastic injection molding solutions for your product
The KOMOS experts are ready to support you and your company in terms of plastic injection molding, product and technology development - and look forward to your challenge!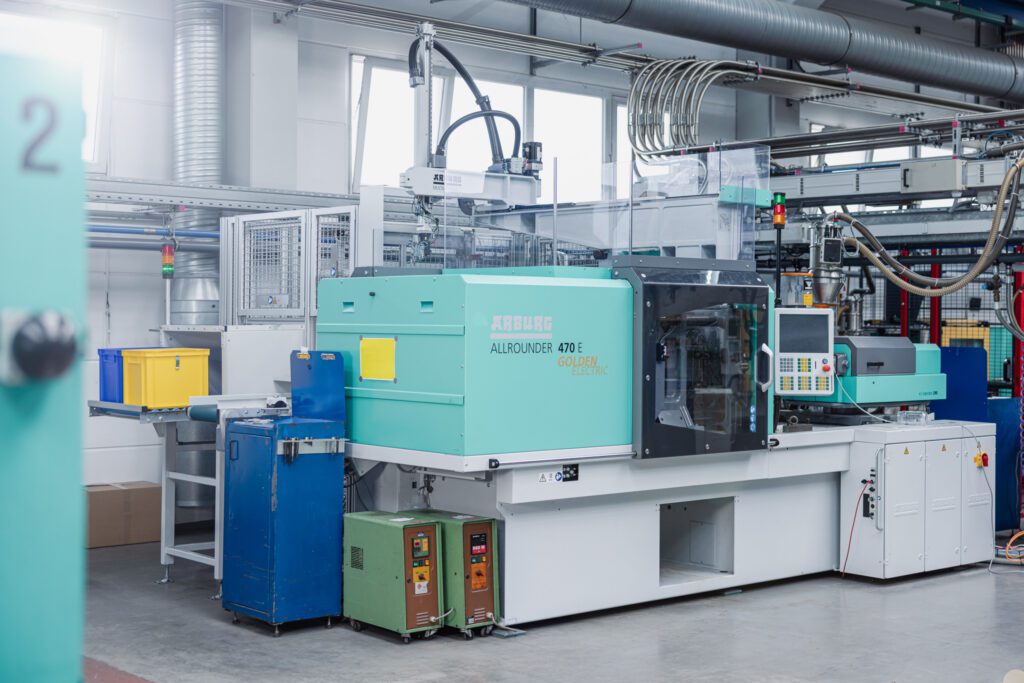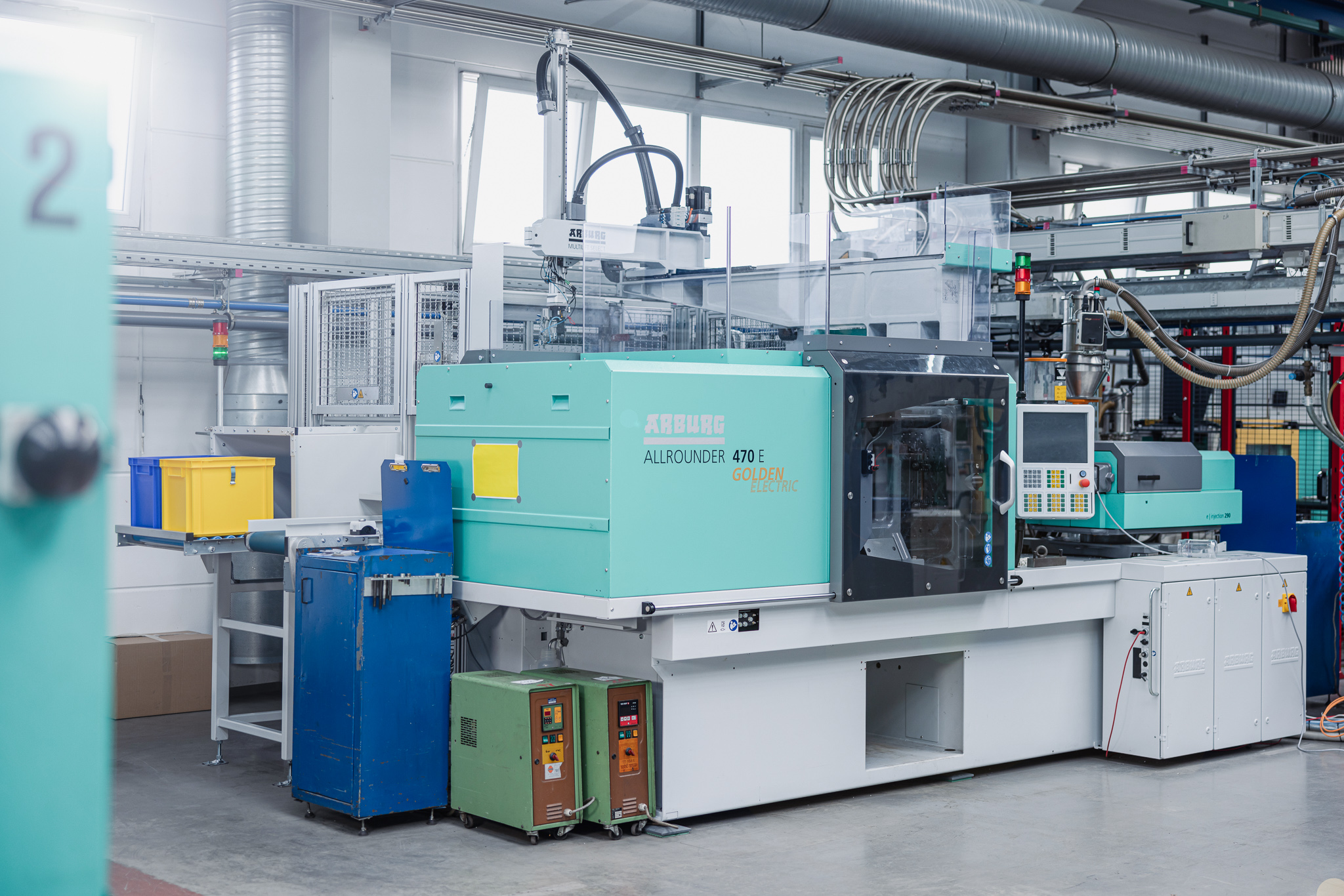 Plastic (PA, ABS, PC, POM, ASA, blends, PE, PS, PP, PUR, TPE)
Steel (free cutting steel, stainless steel)
Non-ferrous metals (brass, aluminum, copper, bronze)
Special materials (hard paper, foils)