KOMOS: innovative with a system.
Together to success. Together with you: KOMOS in Bürgel.
KOMOS in Bürgel is a family business in 2nd generation with 75 employees today. Since 1991 we have been following our claim to go the way of a long-term trustful partnership together with you - to successful products, guaranteed 100 % Made in Germany.
This is what makes KOMOS in Bürgel so unique: KOMOS unites under one roof what you need for successful products - different manufacturing technologies for the production of plastic injection molded parts, turned and stamped parts or electromechanical assemblies, a creative development and a team with the unconditional will for best service and best quality. At KOMOS in Bürgel, your task is completely solved - from development to delivery, from single piece to large series.
Because the central idea behind KOMOS is to provide you, the customer, with exactly what your processes require: from the finished product from our range to complete product development, from your idea to delivery to your company.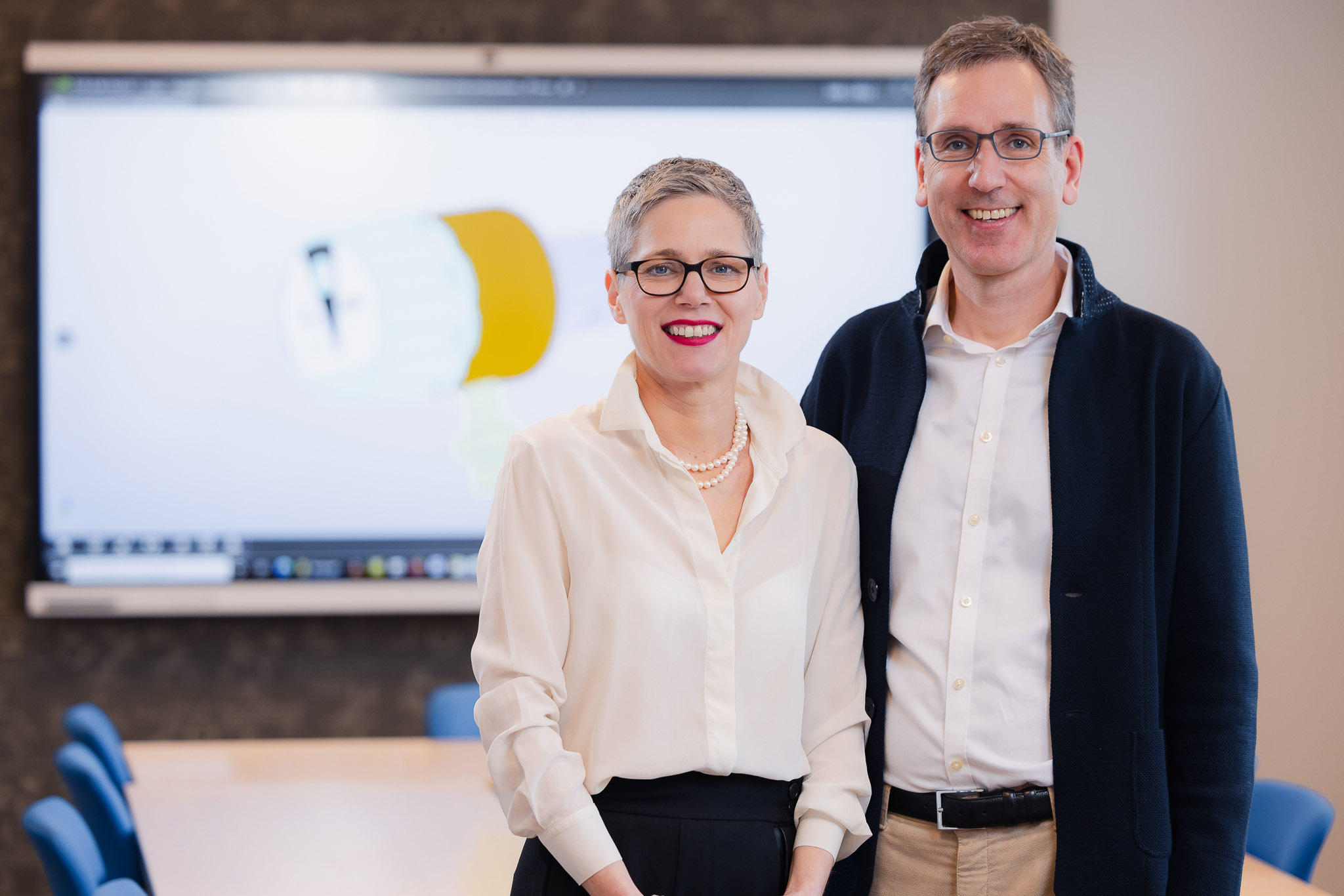 Components - Modules - Systems
KOMOS' offer for your company includes KOmponents, MOduleand Systems.
As experts in plastic injection molding, turning and stamping, it is our particular strength to combine these manufacturing technologies for you and to further process the components produced in this way in a variety of ways, from assembling to finishing to commissioning, always tested and inspected according to your requirements.
modules, we not only produce, but also advise you and develop technological solution concepts for you, can professionally accompany all steps from feasibility study to series production - with a view to product properties as well as production process and cost budget.
The basis of our actions and success as a system supplierare quality and flexibility, reliability and efficiency. KOMOS has been certified according to DIN EN ISO 9001 since 1997, guarantees the manufacturing of individual products according to automotive standard IATF 16949 as well as medical and customer-specific standards, samples new products or product modifications according to VDA or PPAP.
KOMOS is happy to meet specific industry requirements, has expertise in medical technology, automotive, electrical engineering, aerospace, mechanical engineering and other industries.
Plastic injection molding
KOMOS specializes in the processing of thermoplastics - find out more about your options with our innovative hybrid technology network, also as part of a complex product strategy.
KOMOS values traditional, consistent and qualitatively reliable production processes - and is also modernizing, digitizing and developing turning to make it even more efficient.
Punching and deep drawing from simple to highly complex, in small, medium and large series, with consistent quality at all times: Find out what we and our machines can reliably and precisely do for you.
KOMOS offers a wide range of services related to its manufacturing technologies: Barrel finishing, hardening, powder coating, painting, thread cutting as well as surface finishing, but above all professional assembly to the finished end product. In addition, there are quality inspections of all kinds, packaging and much more..
KOMOS: Innovation - Quality - Partnership - Diversity - Future
KOMOS continuously invests in modern processes and manufacturing technologies, as well as its own research and development, in order to be at the cutting edge of technology and engineering for you: In this way, we offer you a comprehensive range in manufacturing and product development, individually tailored solutions - and always excellent quality and service. All of this is based on a trusting partnership with customers and employees and with a constant eye on ensuring that our actions are also relevant for the future, both in terms of our company and our employees and through careful and sustainable use of our resources.
Individual product solutions for industrial applications.
Medical technology, automotive industry and many more: KOMOS in Bürgel has made a name for itself with companies from a wide range of industries regionally and throughout Germany. This is because we produce to a high standard, continuously inspect and optimize. Precise work and detailed control guarantee the best quality - and exactly as elaborate as you wish.
Sockets, connection modules for LAN, telephone, TV: high quality and safe.
For a good two decades KOMOS in Bürgel has been developing and producing its own socket outlets, medical socket strips, connection modules for LAN, telephone and TV. As in all our activities, we place the highest value on functionality and quality, reliability and durability.
Made in Germany. Since 1991.
Reliability and efficiency of KOMOS as a regional and national supplier are decisive factors for your success: As your partner, we stand for quality as well as for adherence to delivery dates, short delivery times and the proverbial short line from you as a customer to the team at KOMOS - and for products guaranteed 100% Made in Germany. Only a local service provider can do that.
Individually solved: from your idea to our series production.
At KOMOS, we are attracted by the special challenge: That's why your product idea is in the best hands - and minds - with us. Wherever you want us to enter your product development and manufacturing process: KOMOS has the capacities and know-how in production and all downstream steps as well as in research & development, and can act quickly and flexibly. Use us as your partner for special requirements!
Highest quality, flexibility and innovation: For more than three decades, customers have valued KOMOS GmbH in Bürgel as a strong partner. As a contract manufacturer of stamped and turned parts, plastic injection molded parts and electromechanical assemblies. For this purpose, KOMOS bundles numerous different technologies under one roof. And is constantly working on new, innovative products in the company's own R&D department.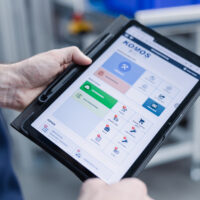 2022 - Digitization, next step
Digitalization continues: Tooling as well as measuring and testing tools pave the way to the future just like the new energy management - measures that prove to be optimal every day, also for KOMOS customers.
2022 - new working environment
The administration building was renovated and since its occupation has offered open-plan offices and a staff kitchen, also in order to strengthen communication among each other and thus the working atmosphere, creativity and efficiency.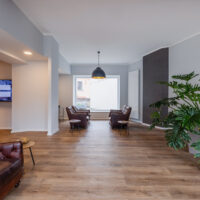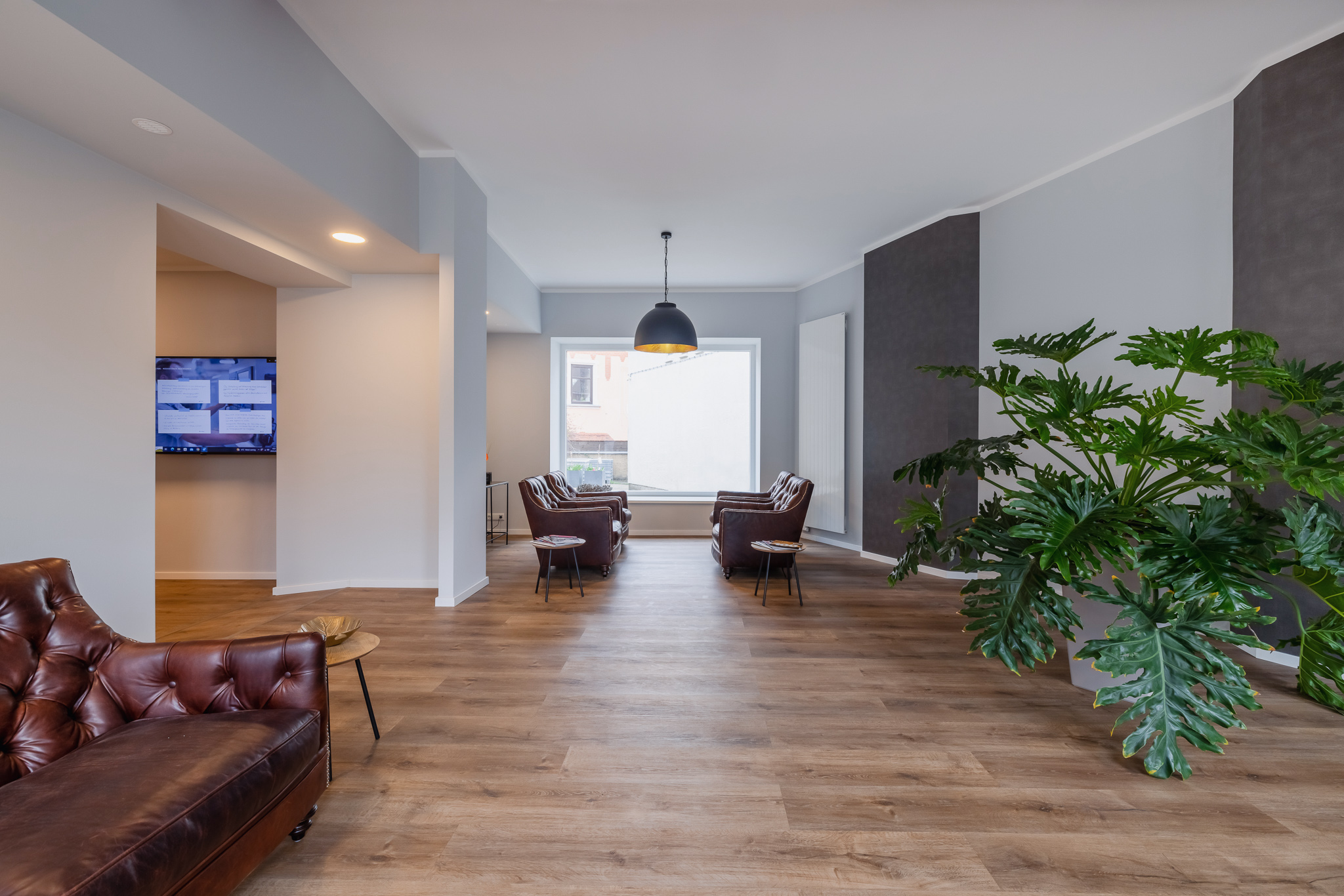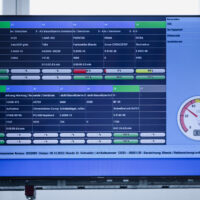 2021 - KOMOS goes digital
KOMOS launched its digitization offensive, along with a comprehensive machinery investment program. Among other things, control station and an invoice processing tool were introduced.
2020 - Generation change II
At the beginning of 2020, the generation change that began in 2004 was completed: Founder Manfred Schneider transferred his business shares to Antje Blumentritt; since 01 March 2020 KOMOS GmbH in Bürgel has been represented by Antje Blumentritt and Karsten Blumentritt as managing directors.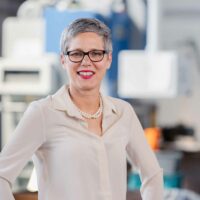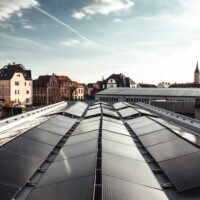 Sustainability has been an important corporate value from the very beginning. That is why, among other things, an energy management system was implemented at KOMOS in Bürgel in 2016 and the first photovoltaic system was put into operation in 2019.
In 2010, a new two-story injection molding and storage hall was put into operation in Bürgel, and the former injection molding hall was converted into an assembly department with the latest automatic assembly machines. This expansion of production capacities also included investments in new packaging machines with printing as well as fully automatic placement machines.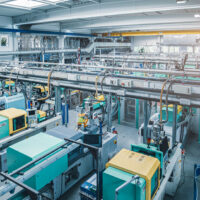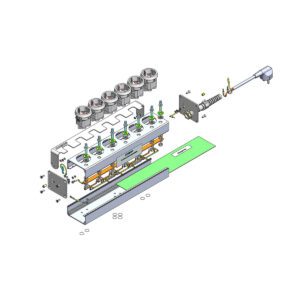 Also from 2004, an independent R&D team was established. This enabled the first customer orders to be implemented as a complete solution from development to assembly. At the same time, KOMOS in Bürgel developed the data and network technology product family and various products for applications in medical and electrical engineering.
2004 - Generation change I
Constanze Bürger and Karsten Blumentritt expanded the management; KOMOS founder Manfred Schneider transferred the first shares in the business to his daughters Constanze Bürger and Antje Blumentritt - important steps for the continuation of the Bürgel family business. In 2006, Manfred Schneider retired from the management.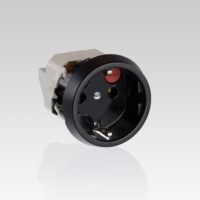 1999 - connection under this module
Something of our own: The opportunity to take over production and marketing of the device installation socket from Busch Jaeger was the starting signal for the development of KOMOS' own product range of connection modules in 1999. In 2001, 4- and 6-way socket strips followed, further developed to this day into the medical socket strip; in 2010, the modular connection unit in the Cat.6A category from Bürgel came onto the market.
The first new production hall with a new external warehouse went into operation in Bürgel in 1997. Since its foundation, the customer and technology base could be expanded significantly, with highlights such as banjo bolts from the turning shop, window regulator push buttons and brake systems for the automotive industry or energy cubes for production plants. During this time, the basis for today's KOMOS range of connection components was created.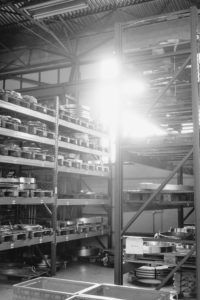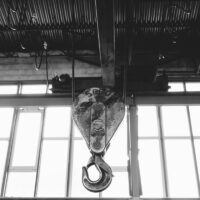 1993/94 - Windows and alarm
After the expansion of the production spectrum by an own window construction, the first product developed by KOMOS itself was already established on the market in 1994: the modular alarm transmitter system.
Already at that time, products and assemblies made of plastic and metal were manufactured for the electrical and communications industry: On October 1, 1991, Manfred Schneider founded KOMOS GmbH by acquiring the "Armaturen Bürgel" division from Tridelta AG with the departments "Stanzerei und Automatendreherei" and "Plastspritzbereich mit Montage" and almost 100 employees.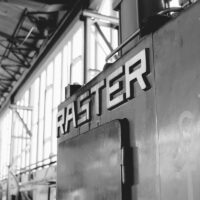 Plastic (PA, ABS, PC, POM, ASA, blends, PE, PS, PP, PUR, TPE)
Steel (free cutting steel, stainless steel)
Non-ferrous metals (brass, aluminum, copper, bronze)
Special materials (hard paper, foils)